At AgMedica we leverage our patient and consumer understanding, market trends, insights and our collective experience to curate brands that appeal to the consumer demographic. Developing products that are known for premium quality and consistency has always been our focus. Within each of our brands, we have thoughtfully created a lineup of products aimed at providing a unique patient and consumer experience.
AgMedica, our medical brand, is known for providing medical patients with premium quality cannabis to support health and well-being. The AgMedica brand is recognized for its pharma-grade medical product selection and dedication to patient care. AgMedica strives to be a preferred cannabis provider, both domestically and internationally.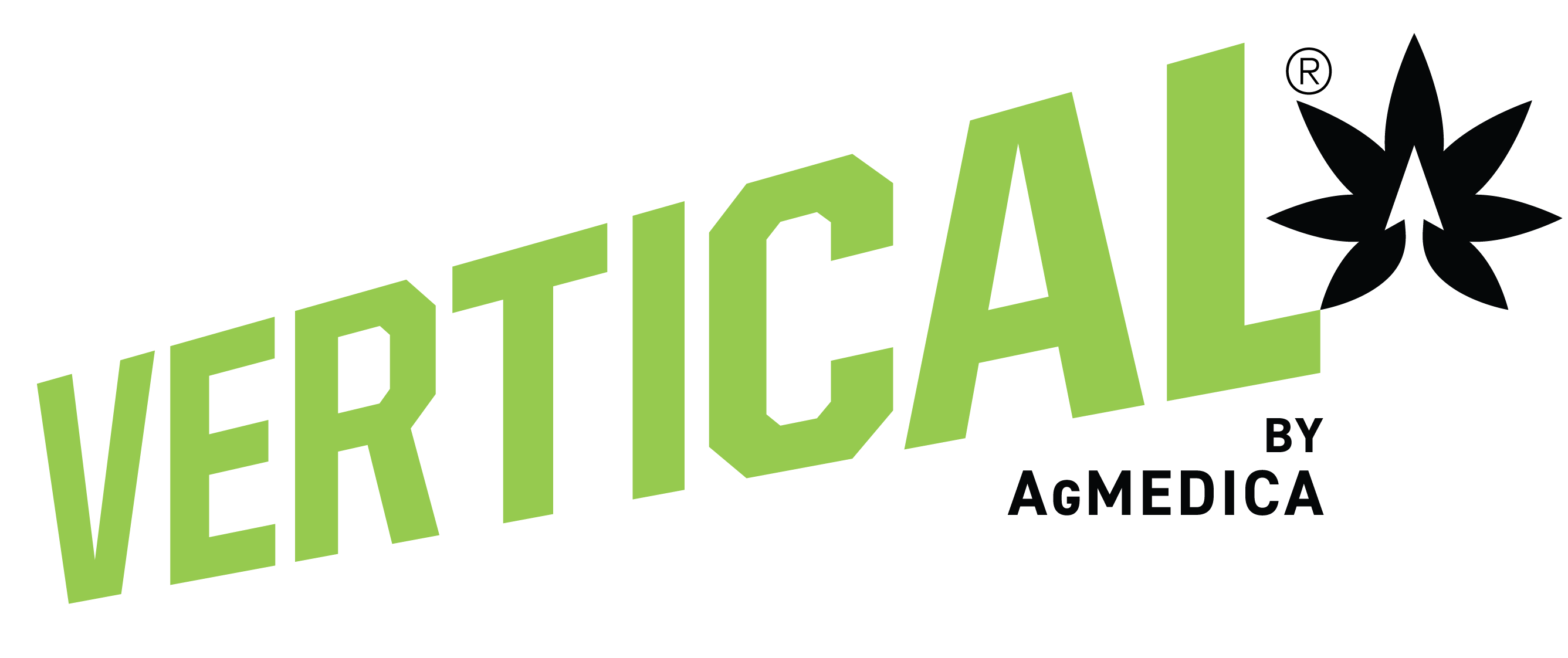 Vertical, our premium, adult-use brand, is designed to appeal to consumers seeking very high THC strains produced to a 'craft' standard. Feel confident in knowing that you are enjoying the best cannabis, every time. Thanks to science-based innovation, rigorous quality control, and pharmaceutical-grade standards, we offer a carefully curated selection of cannabis products, with consistency and quality being the focus. We know that the extra steps really do matter. We hand sort, hand finish and hand pack all our flower. Special care is put into the process of hang drying and slow curing. We foil seal our products and include humidity packs as a standard, to guarantee optimal freshness. We go the extra mile to ensure that when the product arrives in your hands, you are delighted with what you see, taste and experience. Because ultimately, it is the experience that captivates us all. And we want yours to be an elevated one…the Vertical way.
Simply put, we're about the small batch production of superior cannabis, but with a more complex approach.
Vertical Craft's narrative begins with an authentic partnership with local, proudly Canadian micro-growers. Combining expertise + science with impeccable attention to detail, allows for the quality that can only be achieved in small batches. High standards are established and then set even higher. All plants are grown indoors, strategically tended to by hand, hang dried and slow cured, ultimately resulting in optimal freshness + product consistency.
Vertical Craft's calling is to continually raise expectations with incomparable quality of artisanal craft cannabis.
Appealing to the cost-conscious consumer, the Five Founders brand was set in motion by our original company founders who saw a need for a value brand that offered excellent quality at a lower price. Five Founders is best known for its selection of full-spectrum, pharma-grade, high cannabinoid cannabis oils, large format pre-rolls and milled flower offerings.